dmx Domotica light controller and IP Gateway
dmxDomotica supplies plug and play home automation solutions. This light controller and DMX-IP Gateway is a complete self-development which has unique properties that are not united in a different light controller. The starting point was to develop a flexible module that not require programming with the PC. Compatible with the DMX512 standard. Usable for dimming LED spotlights / strips, RGB, RGBW spots / strips and 230V/110V lighting. Everything is controlled by means of pushbuttons and/or iPad / Android. No complicated system for the installer and the end user. Light scenes easily adjustable via iPad or Android device.
The unique features and advantages:

- Stand-alone DMX controller with integrated lighting-scenes and zone.
- DMX Ethernet gateway (simple 2-way TCP protocol).
- Full integration with CommandFusion, iRidium Mobile, Crestron, AMX, etc.
- Free iPhone and Android App for Setup and Operation.
- Compatible with standard pushbuttons of eg Gira, Jung, Niko ...
- Suitable for LED spotlights, strips, RGB, RGBW and 230V/110V lighting.
- DMX512 standard.
- No PC required with complex software.
- Lighting-scenes easily adjustable by the user.
- Perfectly suited for LED lighting.
- Network connectivity standard.

Controller / Interface is available in two versions.

For installers and system integrators are special prices.
Please contact us.
All prices are ex. VAT.


So the dmxDomotica light controller is the perfect product for a flexible solution for your lighting control. Coupled with a simple application and an extremely friendly pricing dmxDomotica makes a wonderful product to work with.

Electrust
Wattstraat 2-b
5021 NG Tilburg
Nederland
T. 0031 13 5321699
E. domotica@electrust.nl
dmxDomotica is part of Electrust Domotica

| | |
| --- | --- |
| DDC1-IP ( 8 zone lighting control ) | |
| DDC1-IP-RGB ( 4 zone RGB lighting control ) | |
| DDC1-IP-RGBW ( 8 zone RGBW lighting control ) | |
| DDC1-ACTOR ( pushbutton interface ) | |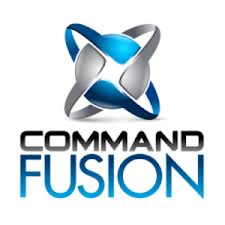 Dutch design
8 Zone
Version
Wiring
diagram

DDC1-IP Commandfusion Demo file

DDC1-IP-RGB Commandfusion Demo file

DDC1-IP-RGBW Commandfusion Demo file